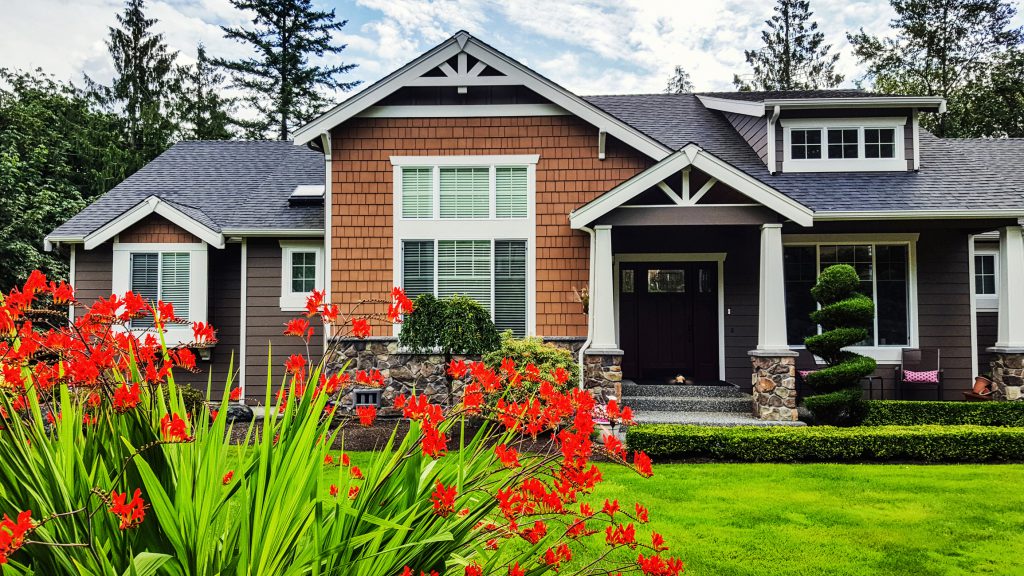 The outside of the home is the potential home buyer's first impression, and first impressions are important! Not only is excellent curb appeal attractive, it also adds value to the home. Here are 10 things to avoid when it comes to curb appeal:
Incomplete Projects
When there are noticeable incomplete projects on the outside of the home, potential home buyers may think that that is true of the inside as well. This could make them believe that they have a bigger project on their hands than they were asking for, and scare them away from the home. Make sure home projects and repairs are complete before trying to sell your home.
Inconsistency
No matter how beautiful the inside of the home is, the outside will always be a decision factor that plays a role in choosing a home. There is a possibility that they could decide against the home before even seeing the inside, based on the exterior. Always keep the outside of your home looking just as great as the interior!
Trash
Visible trash cans, overflowing trash, or even trash that blew into the yard can negatively impact the home's curb appeal. Seeing trash outside of the home is a huge turn off for the home buyer even if the trash cans themselves are clean. When trying to sell, keep all forms of trash out of sight while showing the home.
Too Flashy
Choose your exterior colors wisely. Bold, bright, and neon colors can quickly turn people away. Choosing neutral colors can always be a safe bet. Further, having an abundance of lawn ornaments and decorations can be overwhelming. Keep them to a minimum when trying to sell your home.
Lack of Landscaping
Landscaping is important for good curb appeal. People like to see green grass and plants, rather than a brown and bare yard. When selling your home, keep up with your yard and make sure it looks as luscious as possible!
Too Much Curb Appeal
Curb appeal is important, but it is possible to overdo it. Putting too much out or planting too many plants can be a lot of upkeep and can scare the potential home buyer away. Make sure to keep it to a reasonable amount for greatest success.
Unappealing Fence
When it comes to home fences, there are appealing fences and not so appealing fences. Be mindful when shopping for a fence. There are beautiful fences that will do the job!
Too Much Technology
With more advanced technology, comes more equipment. It is important to keep these hidden as much as possible. Home buyers don't want to see chords and antennae on the outside of the home, so try keep it to a minimum.
Overcrowded Porch
Porches are huge selling points for homes. They add a lot off value, and are oftentimes what people are looking for. Overcrowding your porch is overwhelming and makes it look much smaller than it is.  Make your porch look appealing and inviting when trying to sell your home.
Exterior Stains and Mold
Stains are a turn off regardless of what they are on.  Some stains could indicate that there is a problem such as a fungus or mold, and people might turn it down for that reason.  New siding is a large expense that many potential home buyers won't want to take on as soon as they buy their new home. Make sure stains are taken care of before putting your home up for sale.
Curb appeal will always be a huge decision factor. Learning what looks best, and what are selling points beforehand will increase your chance of success. We would love to help. Contact Mutual Title now!