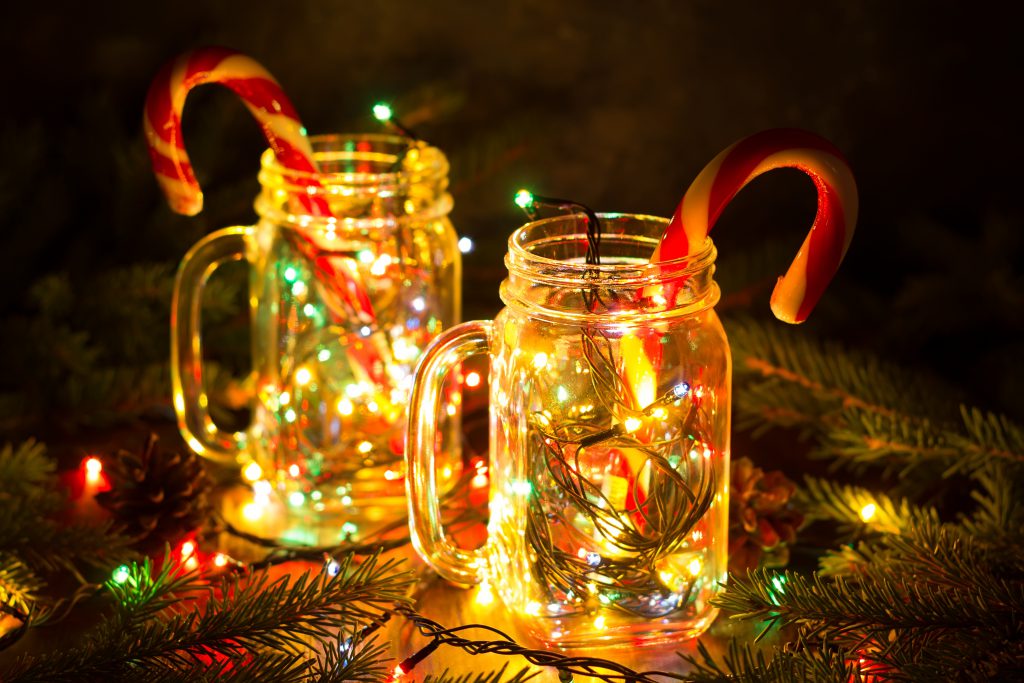 Wintery Wreath
No matter how skillful you are when it comes to crafts, you won't regret making your own wreath to hang on your front door! Customizing it by adding your family's last letter to the center will make it extra special this holiday season.
Lights, Lights, and More Lights
There are many ways you can use Christmas lights to decorate for the season. They are great to use inside and outside the home. Try stuffing a strand of lights in a mason jar and placing them around your house! Get inspired here!
Cut Out Snowflakes
This one is especially fun if you have children. Every kid has cut snowflakes out of notebook paper, but why not take it to the next level?  Get creative and make some sparkly snowflakes to add to your home this season. Want to try something different than traditional paper snowflakes? Try these unique ideas, that will impress your guests this season.
Ornaments of All Kinds
Ornaments may be a more traditional decoration during the holidays. Why not try a theme for the season? You can have a lot of fun as a family deciding on a new theme each winter! This year can be your favorite sports team, or a beach theme, maybe you are missing the warm weather.
There are many ways to decorate your home for the season, get creative with these tips. Making the decorations together can save a lot of money, and can create memories that will last a lifetime.
Mutual Title Agency wishes you a happy holiday season!