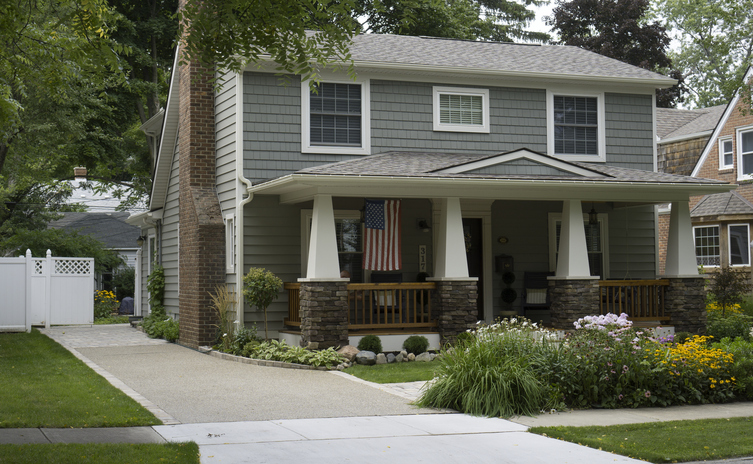 Spring is almost here—and with it has come an order to stay at home because of COVID-19. While the mandate may be dull (never leaving the house with the same daily routine), it can also be very good news for your curb appeal.
While sheltering in place, you can get outside for some fresh air and work on your curb appeal. Getting outside will not only be refreshing but working on your yard can have numerous benefits down the line.
Pull weeds
Weeds growing in your yard are inevitable so take advantage of this time to get out there and start pulling. Layout a yoga mat or towel to kneel on, as they may be hiding in the driveway or along with it. Laying some bricks or stones around your flower beds or along walkways in the garden to add some extra aesthetic.


Pick up sticks
Clean out your garden beds with a rake, and trim bushes that may have grown out.
Do a clean sweep of your lawn. There may be leaves from the fall that is still in the yard after the snow has melted. Picking up the sticks that dropped during the winter will also make it safer for the lawnmower to pass when it's time to cut the grass.

Refresh your mailbox
Fix any chipped paint by applying a fresh coat of paint. Also, even a new set of house numbers if they are rusted or look jagged. And for extra curb appeal, plant some brightly colored colors around the base of the post. If your mailbox is attached to your house, consider repainting it or replacing it if it's in bad shape.


Light it up
One of the easiest ways to use landscape lighting is to install simple uplights to illuminate your home's best features. The trick to successfully achieving this look is to avoid positioning lights to shine directly into one of your home's windows. Highlight architectural features using just the right shadow on pillars, rockwork or other key architecture features.
Another technique you can use to increase curb appeal is to position lights to silhouette specific landscaping features at night such as an attractive bush, tree, or unique landscaping features.
Take advantage of some extra downtime this spring to bring value to your curb appeal and home.