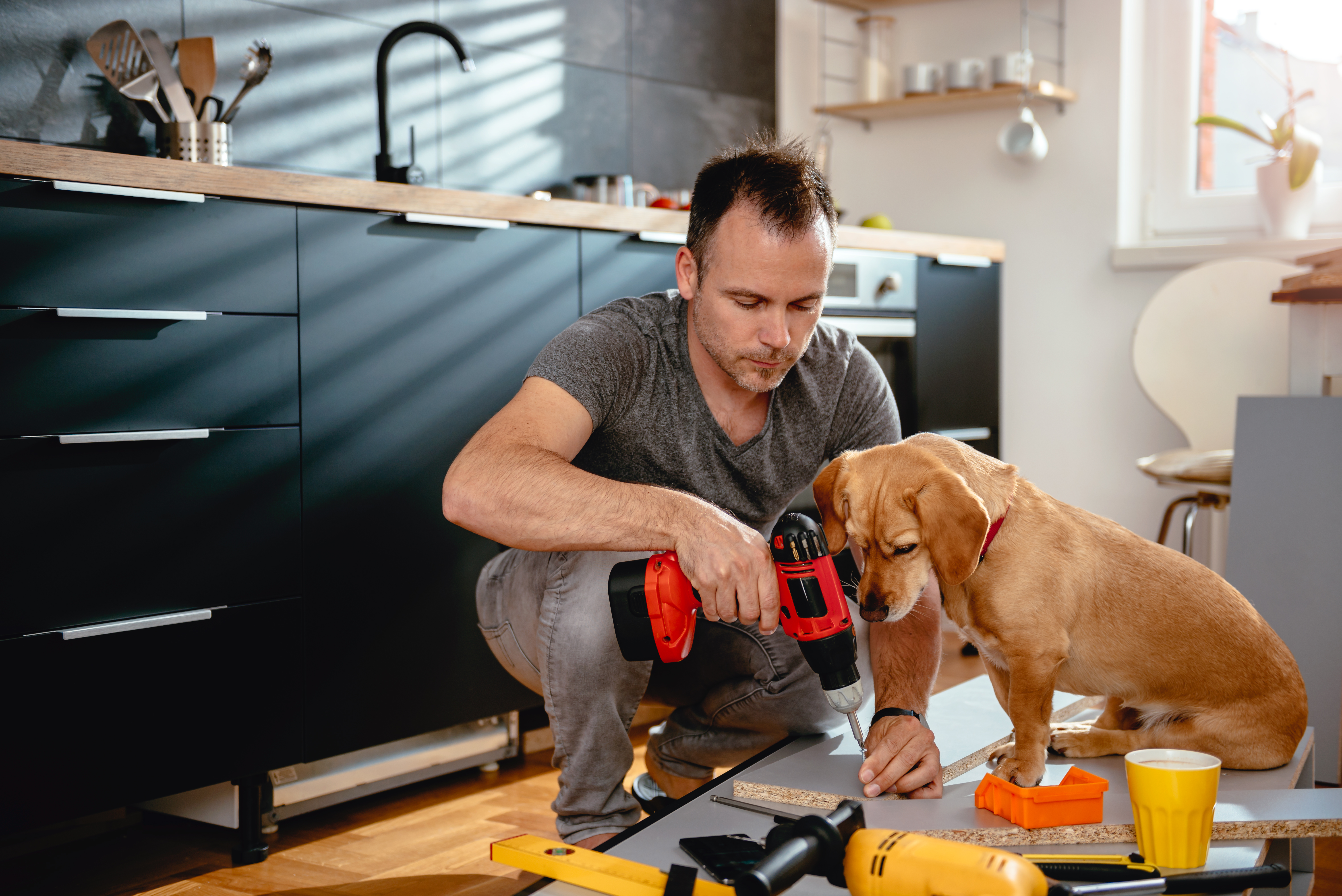 When buying a home, your thoughts aren't necessarily focused on re-selling and starting all over. However, if you know the current house you're in won't be your home forever, it's always a good idea to think ahead and add value to your home over time.  
While you're spending time in your current home, you can make upgrades and renovations that add value, so when you're ready to sell you will get the most out of your home and you won't have to make last-minute changes. Here are a few upgrades and renovations that can add value to your home: 
Minor Upgrades 
Minor touch-ups throughout your time living in a home can be seen as your usual maintenance. Things like touching up the paint or maybe re-painting are great ways to keep your home looking fresh and updated. 
Some other minor updates to consider are fixture updates, including light fixtures, faucets, doorhandles, and other details that make your home different from others. While considered minor, some bigger projects can include upgrades to furniture and appliances such as a new fridge, stove, bathtub, couch, bed frame, etc.   
What's great about minor upgrades is they can be completed over time. For example, painting, new furniture, and fixture updates do not have to be done at the same time. This can save you money by spreading costs out over time.  
Major Renovations 
There are some renovations you can make to the interior of your home, that add value and make it more attractive to buyers. A popular trend in modern homes today is an open floor plan. Open spaces and plenty of lighting flowing through can make any home feel spacious.  
If it hasn't been done already, another great renovation would be finishing the basement and/or attic. Making these spaces into comfortable living or entertainment rooms provide a hideaway separate from the rest of the house. Finishing an attic and/or basement can include putting up drywall, painting, adding new carpet or flooring, furniture, and any necessary accessories. When finished, these rooms can be converted into the kid's playroom, a weight room, a separate entertainment space for parties, and more.  
While countertops, flooring, or carpeting maybe not be as big of a renovation as tearing down walls for an open floor plan, it could mean a difference in value when selling your home and the amount of offers you may receive. Updated countertops give your kitchen and bathrooms the pristine look that buyers want. No buyer wants to see scratched, pet stained, outdated carpet or flooring and neither do you. A little professional cleaning or a flooring update can go a long way.  
Landscaping & Exterior  
Upgrades don't have to be made just on the interior of the home. When buying a home, your first impression is the exterior. This can be termed as the curb appeal. This refers to the landscaping (neatly cut grass, well-kept flower beds, fresh mulch, trimmed bushed, etc.). Whatever exterior your home has, make sure it's updated and clean. This would mean fresh paint, new siding, power washing the stone or brick. Don't forget the backyard! It may not be the first thing people see, but it can still affect how people view the rest of the house.  
Building a deck is a great addition to your backyard and is often a feature most buyers look for or end up building themselves. Outside entertainment is the highlight of summer and all those cozy autumn evenings by a bonfire. A deck provides extra space for people to enjoy the weather and relax. An alternative to a deck is a patio. Patios can still provide the beautiful outdoor living space you want but can be made to better fit the size and style of your home. 
Increase Your Home Value   
Whether it's a major renovation or a minor update, adding value to your home can give you an advantage with potential buyers. Making these changes also gives you the opportunity to customize your home to better fit your wants and needs. Give your home the design and personality you want for your living space.