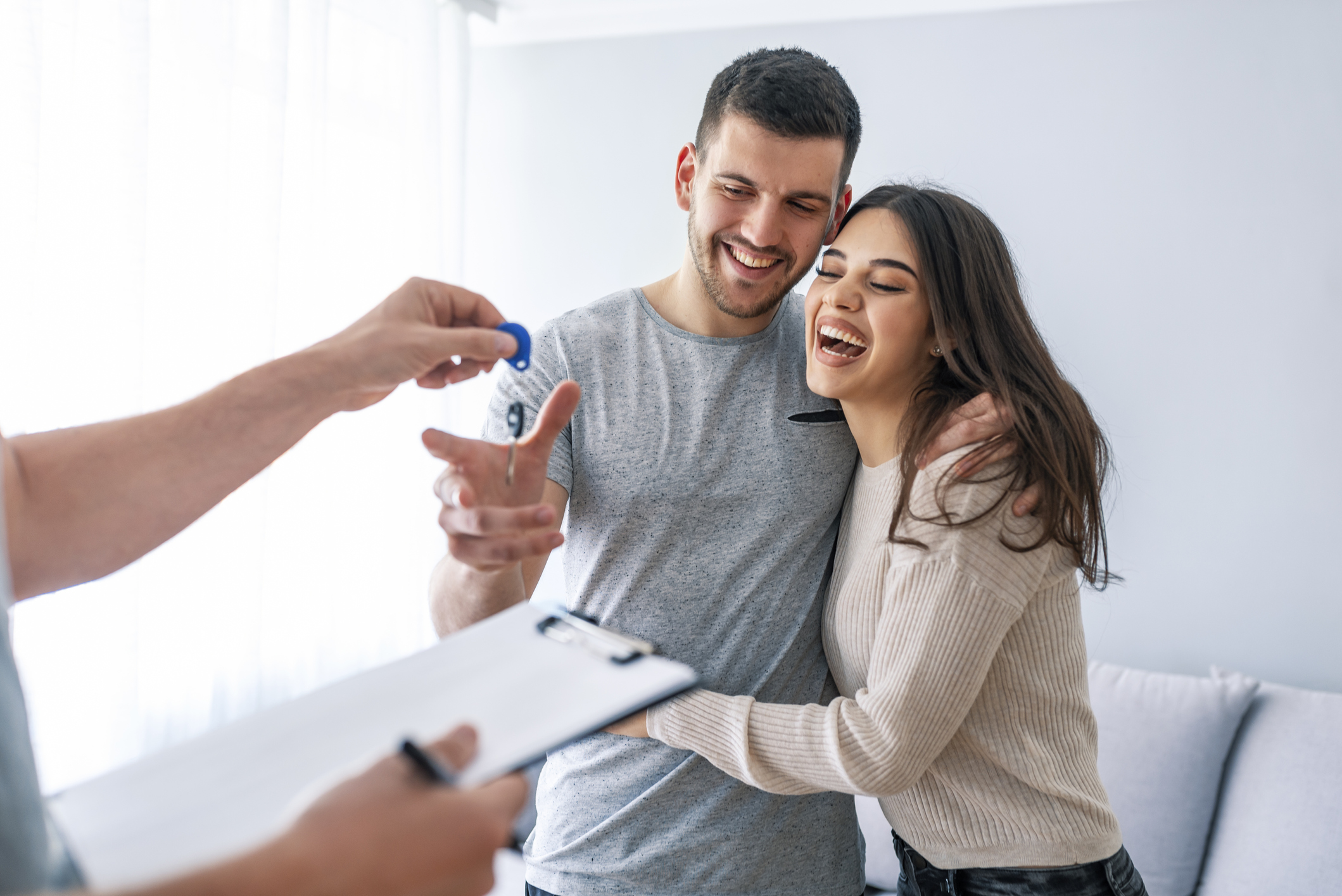 If you're entering the home-buying stage soon, you may have heard people say things like, "It's a great seller's market," "Buying a house is tough right now, housing just isn't available," and "House prices are rising, it's a great time to sell!" This could mean you're about to enter a competitive market. 
Buying in a competitive market like today can be challenging. Houses are selling fast; prices are rising due to little supply and people are starting bidding wars left and right. It can seem overwhelming, but it doesn't have to be. Here are five tips to help you buy a house in a competitive market:  
1. Find the Right Agent 
It's important to find a Real Estate Agent that is knowledgeable and established. Buying a home is a big purchase. Having the right agent along the way can make the process more comfortable for you. Ask friends and family for recommendations. Personal references from others can be a great way to determine how you choose your agent.  
You will want to find an agent that specializes in the area or neighborhood you plan to buy in. They will have the best knowledge of surrounding homes and have a better idea of what you're looking for. This also gives you an advantage of finding homes sooner rather than later and getting notified when new homes are on the market.  
2. Know Exactly What You're Looking For 
When looking for a home, especially in a competitive market, you want to have all your specifics and necessities nailed down. How many bedrooms and bathrooms do you want? What is your set price range? Are you willing to go above your price range, if it's the house you love and by how much? What neighborhood do you want to be in, or what areas are you open to looking at? This will help you narrow down what truly matters to you in a home, as well as help your real estate agent find the best possible homes for you.  
3. Be a Competitive Buyer 
In a competitive market like today, you need to be a competitive buyer. This means being prepared with documents, costs, inspections, etc. Often, these processes can take the bulk of your time. Getting these tasks out of the way early on can give more free time to delegate to finding the right home for you.  
As a buyer, to get a head start on home buying, gather all necessary documents and an estimate of costs, like closing costs and down payment, before you start looking at houses. This will help you stay organized and keep everything in one place for when you're ready. Get pre-approved. This will allow you to start looking at homes before it's too late. Once in the buying process, schedule your inspections and appraisals as soon as possible. This can help speed the process along. 
If you find a home you love, but it has multiple offers, consider writing a letter to the seller. This can appeal to the seller, making them feel more comfortable selling their house to you, knowing it will be well taken care of, especially if they have an attachment to the house.  
4. Adjust your Mindset 
Buying a house in a competitive market can be frustrating. You may need to rethink your buying strategy or adjust your mindset as you go through the home buying process. With the help of your real estate agent, stay alert for new house listings in your area and price range. Sometimes you may need to adjust your list of demands. 
For example, maybe you don't need four bedrooms, you would just like extra space for an additional guest room. Perhaps you don't need three bathrooms, when you can get two and a half. Start thinking about your necessities in a house and what you could possibly renovate. Be open-minded to other ideas.  
Often in competitive markets like today, there will always be multiple offers on a home. There's limited housing available and everyone is trying to get the best of everything they want in a house. With multiple offers, often comes bidding.  
When bidding on a home, it can get out of hand. Before your house search, set a bidding limit for yourself. This way when the bidding pressure gets a little intense, you know when it's time to stop. It's also important that you don't offer under asking price. If we weren't in a competitive market, that might be a different story. However, when multiple people want the same house as you, the seller is going to sell to the highest bidder, not the one trying to get a deal. 
5. Consider Waiting or Building 
Lastly, when you just can't find the right house and feel like nothing is working out, be patient! Many times, you will have to wait until the market calms down to find the house of your dreams. Buying a house is an important process, no need to rush when you can't find a house with the things you want and need the most.  
Another option is to consider building. If you've waited long enough, you've adjusted your demands list, but are left with houses you don't like, and you have a good budget, building a house to suit your wants and needs could be a great option for getting your dream home. This is a perfect way to customize your house and truly make it your home.  
Be the Best Competitor in the Housing Market. 
It's easy to become overwhelmed as a buyer in a seller's market, but don't shy away from buying the house of your dreams. Using these five steps as a guideline, along with persistence and patience can help you become a competitive buyer in a competitive market.